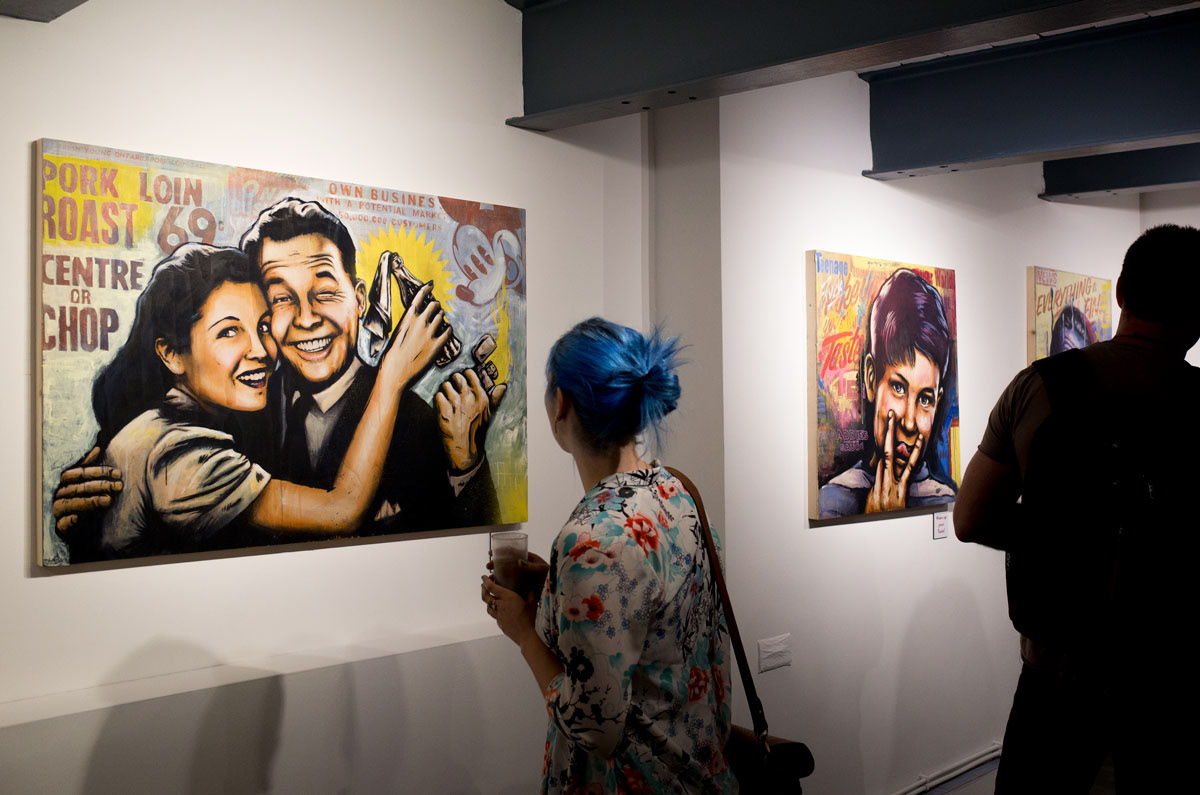 Billboards and sycophantic PR surround us every day. Mindless, vapid nonsense suffocates us.
In a City of totalitarian competition for perfection, where plastic happiness is prized and synthetic optimism rules, perhaps a little darkness is refreshing.

And so, welcome to a showcase of warped nostalgia, subversive and darkly funny hallucinations
of an innocent and conformist society.

This is the artistic interpretation of the mind of a compliant citizen, good neighbour and graffiti artist,
and sees the nihilistic irony in our pleasant and abundant society.

Sometimes the world of commercialism can seem sickly sweet, like a soda you've had too much of.
Well, consider Sr. X's work a drop of vinegar in that soda, a dash of blackness to mute the deafening nothing noise that surrounds us every day.

This is the fly on your pork loin roast.